LOCKSMITH FORT LAUDERDALE
Get ready to meet Tech @ Locksmith Fort Lauderdale Up Front Quote From $25-50-60 SVC available 24 HOUR Quick Responses& Reliable Emergency AUTO Locksmith services , Excellence is Guaranteed ,Cars doors unlock, key Duplicate Lockout key made in FT Lauderdale FL
Locksmith FL Fort Lauderdale is A 24 Hours Emergency services Locksmith In Fort Lauderdale FL For all Locksmithing
For all your needs,Automotive key cutting,car lockout- lock rekeyed,24 hours
Got a Question? we go your answer right now!
Call us: 954-464-1737 , 954-213-7357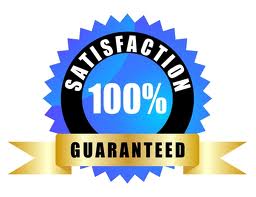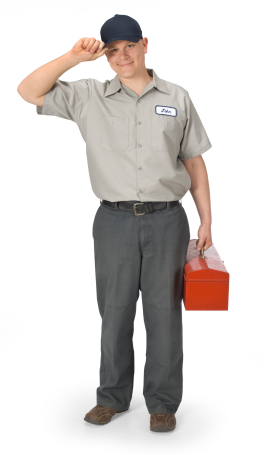 Get A Tech On your Site Now, we bring A Mobile Locksmith Shop to you!
Meet Our Technician and see how we can helps improve you home auto or Business security, get a complete survey from a Professional Locksmith in Fort Lauderdale, we stay training hard to keep every of our tech are up to date we modern Locks technology, we bring to you the Best services technician
A Licensed & Insured Locksmith.
We Guarantee Excellence & Quick Response
LAW ENFORCEMENT ,SENIOR AND STUDENT DISCOUNT 10-15% COUPON ,FROM FIRST 100 DOLLAR
Looking For a Locksmith in South Florida !
Locksmith Fort Lauderdale Serving Florida since 1998 Providing Emergency services In Fort Lauderdale FL For all Locksmithing needs,Here we can can Handle all your key Duplication road side ,Automotive Key cutting,Car Lockout,Lock rekeyed,at A Affordable Locksmith 24 hours.
Find A Location Near You
Need A Spare key? no Problems we are Automotive Locksmith in Fort Lauderdale
By Hiring Us You Will Get a Team Of Professional Locksmith. Commercial ,Residential, Automotive Locksmith,Ready to meet with You at your Home or business bringing to you a complete mobile Locksmith shop on your site.,

we Offers all types of key Duplication whether for lock rekeying or Keys cutting for automotive Laser sidewinder computer chips

Immobilizer Re-flash ,car key keyless remote we have all, get in touch with us

now you will speak to a real Locksmith technician no subcontracting we are a affordable Locksmiths

WE Been Servicing in Fort Lauderdale FL for the past 12 year, we had helps Manny customer in Fort Lauderdale Area get back in there's Homes, Auto and Business Offering 24 HOUR LOCKOUT SERVICES Locks Rekeyed,Automobile Locksmith Fort Lauderdale fl ,Doors unlocking To all Commercial Residential Locksmith.

LOCKSMITH FORT LAUDERDALE FL IS NO JUST A AUTO LOCKOUT SERVICES, WE ALSO OFFERS HOME BUSINESS Door unlocking service in fort Lauderdale for all your Locksmith need call for a Free Estimates ON THE PHONE.

When ever you need Car Key Replacement Services,Locksmith Fort Lauderdale FL, new Dead bolt locks installation, door knob, and handle set, Manny customer have upgrade to high security locks like medeco or mul t lock ,

Even changing they mailbox lock in Fort Lauderdale FL commercial and residential Locksmith Fort Lauderdale services, door buzzer, panic bar push bar, and crash bar.

We repair quick fix. install store front lock replace or rekey, rekeying means changing tumblers to the lock cylinder and you will get a new set of keys, disabling the old key , a second key copies is free of charges ,we AT Fort Lauderdale FL Always providing Discount to senior and student community, if you had locked your serf out even of apartment bedroom Door we can come out And assist you.

GET EXPERT LOCKS TECH ON YOUR SITES .
You be Happy Dealing with us
WE BRING THE SHOP TO YOU
we are a Open Door to unlock all the Possibility, Because if there is way we know it.
We are Family Owned Business Providing 24 hours services in Broward County.
For all Car Lockout services in Fort Lauderdale FL Call a trusted Locksmith in FT Lauderdale FL.

we arrive fast to all Broward county Fort Lauderdale,and near cities locksmith Fort Lauderdale is available 24 hour providing all kind of Locksmith services, Lockout services so if you locked you serf out even of a bedroon door Home or Apartment, Auto Lockout ,car lockout,un-lock rekeying,rekeyed,doors,patio DOORS and lock ,mailbox ,pivot,hinges,panic bar replace crash bars
install Emergency fire exit door,replace emergency exit door,door buzzer install and access control, helps with electric strike,push to open,camera, surveillance camara ,24-hour locksmith ,Emergency Broken key in lock or igniton cylinder, car key replacement,car locksmith,auto locksmith in Fort Lauderdale ,commercial residential locksmith,automotive Locksmith services ,car key duplication Fort Lauderdale? ,we services repair lock install locks set installation, fix any kid of lock , 33309, 33319, 33320, 33321, 33351, 33359 LOCKSMITH IN 33311,33313,33319,33321,33355
if you are in the FORT AREAS needing of a Locksmith no matter where you are in the tri county WE can come out and helps
we charge for cancellation a fee of the of svc amount ,we do free estimate ,we free quote on phone not on sites
we key locked a waltmart home depot ,walgreens ,big lot,target, mc donals ,burger king ,wendys ,lowes,galleria mall,broard mall, sawgrass mills mall ,aventura mall,
SPANISH.> ENCUENTRA UN CERRAJERO CERCA DE TI. EN FORT LAUDERDALE <
Home Lockout Services in
Fort lauderdale
FL
Lock Rekey Services in
Fort lauderdale FL
Car Locksmith Fort Lauderdale
KEY DUPLICATING OR COPIES?]

Get Discount And Great services For all a Fort Lauderdale Resindense If a child is in Danger Please call 911 then call us, we
Will get There Fast at no Charge Totally Free
Services Area
Locksmith Services in your zip code Area
33061 33062 33063 33064 33065 33066 33067 33068 33069 33071 33072 33073 33074 33075
33076 33077 33081 33082 33083 33084 33093 33097 33301 33302 33303 33304 33305 33307
33308 33309 33310 33311 33312 33313 33314 33315 33316 33317 33318 33319 33320 33321
33322 33323 33324 33325 33326 33327 33328 33329 33330 33331 33332 33334 33335 33336
33337 33338 33339 33340 33345 33346 33348 33349 33351 33355 33359 33388 33394 33441
33442 33443
Locksmith Fort Lauderdale call Today! 954-464-1737
329 S Fort Lauderdale Beach Blvd Fort Lauderdale, FL 33316
329 S Fort Lauderdale Beach

Blvd Fort Lauderdale, FL 33316

9380 nw 37 ct
Sunrise FL 33351
United States
4545 trehouse lane 14d
tamarac FL 33319
United States

Email Sun att: sunlocksmith@gmail.com
Site map|Back to top| Locations|





























CALL THIS COMPANY LOST MY CAR KEY

Link Market - Free Link Exchange, Link Building and Link Trade Directory
Have you ever tried to exchange links, link building, or trade lin rd? Use link market instead; - it is easy to use, free and very smart. It will save you hours of wLocksmio
rk.
© 2014 Sun Locksmith All Rights Reserved.saab