When ever your searching for a Saab Auto Locksmith to unlock you vehicle doors.Create new keys that are lost
the installing and replacement of Keys,rekeying change out to new one .
for car key duplication And replacement,smart keyless remote and fobs give us call to (305) 517-1198.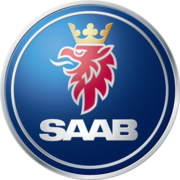 Miami FL locksmith has been providing services Family owne,since 1998, We offers 24 hours Emergency Auto Locksmith services in Miami FL.
We can repair replace re-flash or reset Saab Cim module or Twice module.
in all key lost we denitely helps
Miami Auto Locksmith 305) 517-1198

Fort Lauderdale auto Locksmiths FL .com your south Florida trusted name for all security needs meet the solution team, we offers 24 hours Emergency quick response, residential,commercial and Auto locksmith services.
Fort Lauderdale Locksmith .com is proud of providing to our customer the best solution for all their locking needs, you will truly meet local locksmith providing excellent customer service in the Fort Lauderdale area. (305) 517-1198.
our commitment is the key to keep improving our truck mobile Locksmith shop unit to provide excellence Locksmith and security services.
We do 99 percent of our services on site we come to we put the shop in your side for all Miami locksmith services available 24 hours.
Miami saab Automotive,  Miami Locksmith. Saab 9-3 9-7
(305) 517-1198
Most people expect it to bit expensive when they lose their saab car keys but they don't realise it can be around 1,800.00 amost the price value of your vehicle to have replacement SAAB keys from the SAAB dealers. Not only will the cost be very high, you will also have to have your vehicle recovered to the dealers and thats not easy and usually expensive with no keys. You will also have to wait 7 to 15 days for the work to be carried out. 

SAAB dealers will usually tell you it is not possible for anybody other than themselves to program keys to SAAB vehicles, that is not the case. We can program keys on site in our local area or normaly next day ship all over United States
AUDI |

ACURA |

BUICK |

BMW|

CADILLAC |

CHEVROLET|

CHRYSLER |
DODGE |

FORD |

GMC |

HONDA|

HYUNDAI |

HUMMER |
ISUZU |

INFINITI

| JAGUAR |

JEEP |

KIA|

LEXUS |

LINCOIN |

MAZDA |

MITSUBISHI|

MERCURY |

NISSAN | OLDSMOBILE |

PONTIAC |

PORSCHE|

SATURN |

TOYOTA |

SCION |

SAAB|

SUBARU |

VOLKSWAGEN.
.Need a Locksmith? for fast,Response Call Locksmith Miami affordable service in south Florida Broward County.
Locksmith Fort Lauderdale true locksmith in ,fort lauderale for car locksmith,locksmith fort lauderdale, FL, Florida, Broward, County, doors, open, Fast,Auto unlocks, Lockouts, Car Unlocking, Emergency House Unlock, lock pick services.